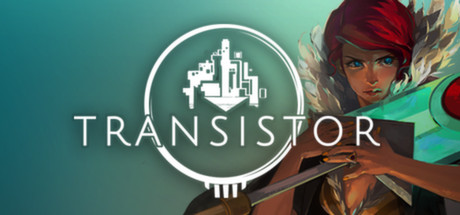 Giới thiệu về Game: Transistor
Short description: Discover the world of Transistor, a sci-fi-themed action RPG from the creators of Bastion.
Price: 15.49 USD
Release date: 5/20/2014
Developer: Supergiant Games
Publisher: Supergiant Games
Platforms: windows;mac;linux
Categories: Single-player;Steam Achievements;Full controller support;Steam Trading Cards;Steam Cloud
Positive ratings: 22158
Negative ratings: 1162
Owners: 1000000-2000000
Detailed description: From the creators of Bastion, Transistor is a sci-fi themed action RPG that invites you to wield an extraordinary weapon of unknown origin as you fight through a stunning futuristic city. Transistor seamlessly integrates thoughtful strategic planning into a fast-paced action experience, melding responsive gameplay and rich atmospheric storytelling. During the course of the adventure, you will piece together the Transistor's mysteries as you pursue its former owners.
Key Features:
An all-new world from the team that created Bastion


Configure the powerful Transistor with thousands of possible Function combinations


Action-packed real-time combat fused with a robust strategic planning mode


Vibrant hand-painted artwork in full 1080p resolution

Original soundtrack changes dynamically as the action unfolds

Hours of reactive voiceover create a deep and atmospheric story

'Recursion' option introduces procedural battles after finishing the story

Fully customizable controls custom-tailored for PC

About the game: From the creators of Bastion, Transistor is a sci-fi themed action RPG that invites you to wield an extraordinary weapon of unknown origin as you fight through a stunning futuristic city. Transistor seamlessly integrates thoughtful strategic planning into a fast-paced action experience, melding responsive gameplay and rich atmospheric storytelling. During the course of the adventure, you will piece together the Transistor's mysteries as you pursue its former owners.

Key Features:

An all-new world from the team that created Bastion


Configure the powerful Transistor with thousands of possible Function combinations


Action-packed real-time combat fused with a robust strategic planning mode


Vibrant hand-painted artwork in full 1080p resolution

Original soundtrack changes dynamically as the action unfolds

Hours of reactive voiceover create a deep and atmospheric story

'Recursion' option introduces procedural battles after finishing the story

Fully customizable controls custom-tailored for PC

PC requirements: OS: Windows 7 32-bit Processor: Dual Core CPU - 2.6ghz Memory: 4 GB RAM Graphics: 1GB of VRAM: Intel HD 3000 GPU / AMD HD 5450 / Nvidia 9400 GT Storage: 3 GB available space
-------
Website: https://www.supergiantgames.com/games/transistor/
-
+ Xin cảm ơn đối tác Đào tạo điêu khắc chân mày Hairstroke Hồ Chí Minh - www.huongtrabeauty.vn đã hỗ trợ thông tin này