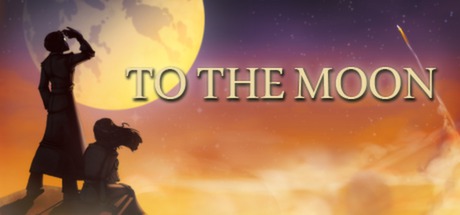 Giới thiệu về Game: To the Moon
Short description: A story-driven experience about two doctors traversing backwards through a dying man's memories to artificially fulfill his last wish.
Price: 6.99 USD
Release date: 9/7/2012
Developer: Freebird Games
Publisher: Freebird Games
Platforms: windows;mac;linux
Categories: Single-player;Steam Achievements;Full controller support;Steam Trading Cards;Steam Cloud
Positive ratings: 42115
Negative ratings: 1423
Owners: 1000000-2000000
Detailed description: Dr. Rosalene and Dr. Watts have peculiar jobs: They give people another chance to live, all the way from the very beginning... but only in their patients' heads.

Due to the severity of the operation, the new life becomes the last thing the patients remember before drawing their last breath. Thus, the operation is only done to people on their deathbeds, to fulfill what they wish they had done with their lives, but didn't.

This particular story follows their attempt to fulfill the dream of an elderly man, Johnny. With each step back in time, a new fragment of Johnny's past is revealed. As the two doctors piece together the puzzled events that spanned a life time, they seek to find out just why the frail old man chose his dying wish to be what it is.

And Johnny's last wish is, of course... to go to the moon.
Key Features
A unique & non-combat story-driven experience

Innovative mix between adventure game elements and classic RPG aesthetics

Acclaimed original soundtrack that closely ties to the story

An espresso execution with zero filler and no time drains

About the game: Dr. Rosalene and Dr. Watts have peculiar jobs: They give people another chance to live, all the way from the very beginning... but only in their patients' heads.

Due to the severity of the operation, the new life becomes the last thing the patients remember before drawing their last breath. Thus, the operation is only done to people on their deathbeds, to fulfill what they wish they had done with their lives, but didn't.

This particular story follows their attempt to fulfill the dream of an elderly man, Johnny. With each step back in time, a new fragment of Johnny's past is revealed. As the two doctors piece together the puzzled events that spanned a life time, they seek to find out just why the frail old man chose his dying wish to be what it is.

And Johnny's last wish is, of course... to go to the moon.

Key Features

A unique & non-combat story-driven experience

Innovative mix between adventure game elements and classic RPG aesthetics

Acclaimed original soundtrack that closely ties to the story

An espresso execution with zero filler and no time drains

PC requirements: OS:Windows 98, XP, Vista, 7, 8, 10 Processor:Intel Pentium III 800 MHz Memory:512 MB RAM Graphics:1024x768 High Color + DirectX®:9.0 Hard Drive:100 MB HD space
-------
Website: http://www.freebirdgames.com/to_the_moon/
-
+ Xin cảm ơn đối tác Đào tạo điêu khắc chân mày Hairstroke Hồ Chí Minh - www.huongtrabeauty.vn đã hỗ trợ thông tin này